Where's my password reset email?
I lost my password and tried to use the "e-mail new password" form, but I didn't receive anything. What should I do?
You can reset your password by email if you have forgotten it.
Sometimes automatic emails from an unfamiliar website can be marked as spam or junk email by some email programs or email providers. The first thing to do is to check your spam or junk folder. If you find the welcome email there, you can mark it as "not spam" or the equivalent, and you should be able to proceed as normal by clicking on the link in the email.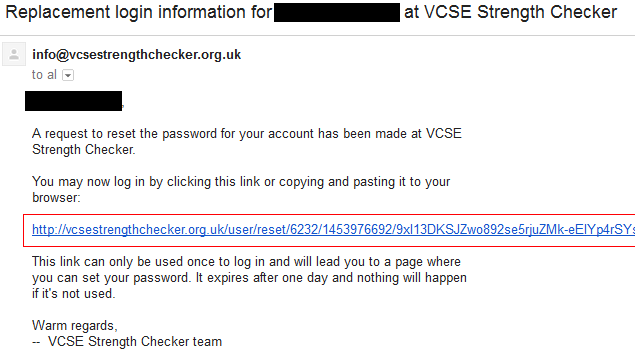 If you don't find the email in your junk/spam folder, it's possible that you have entered your email address incorrectly on the form - re-enter it and try again.
Finally, it is possible that the email has simply been delayed. Emails are sent immediately from our system but occasionally can be held up "downstream" by the email receiving system. If you still don't receive your password resent email after a couple of hours, contact support and we will reset it for you.