Can I print my report or download it?
We have provided a printable PDF version of your report that you can save locally or print directly from your browser. When you are viewing your report online, look for the button that says "Printer-friendly PDF Version" and click it.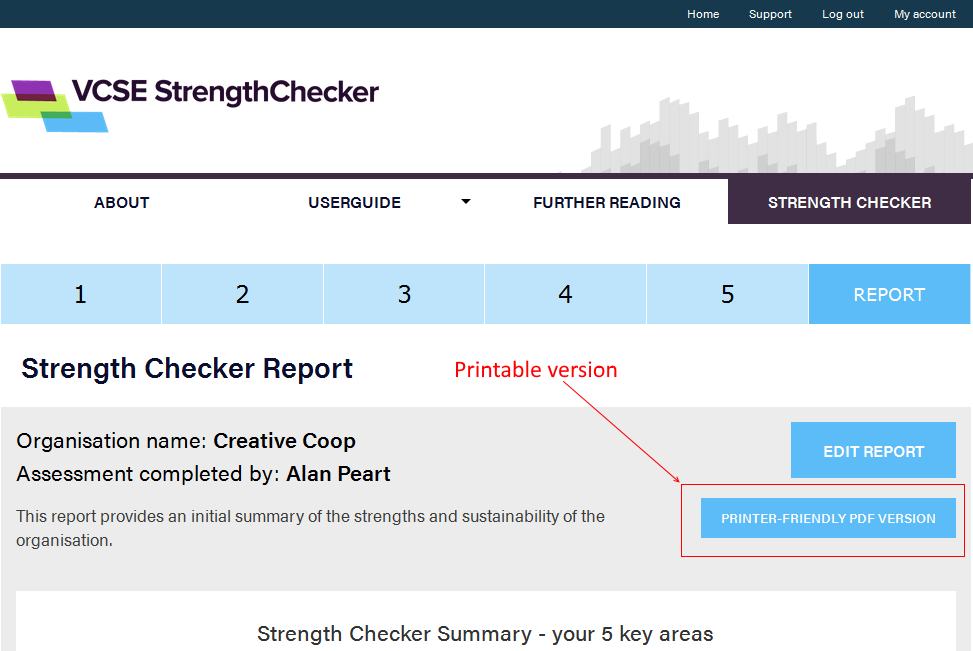 Depending on your browser settings, you will either open the PDF directly or you will be offered the option to download it. In either case, this version of the report is designed to print easily. If you have any problems accessing it please let us know.